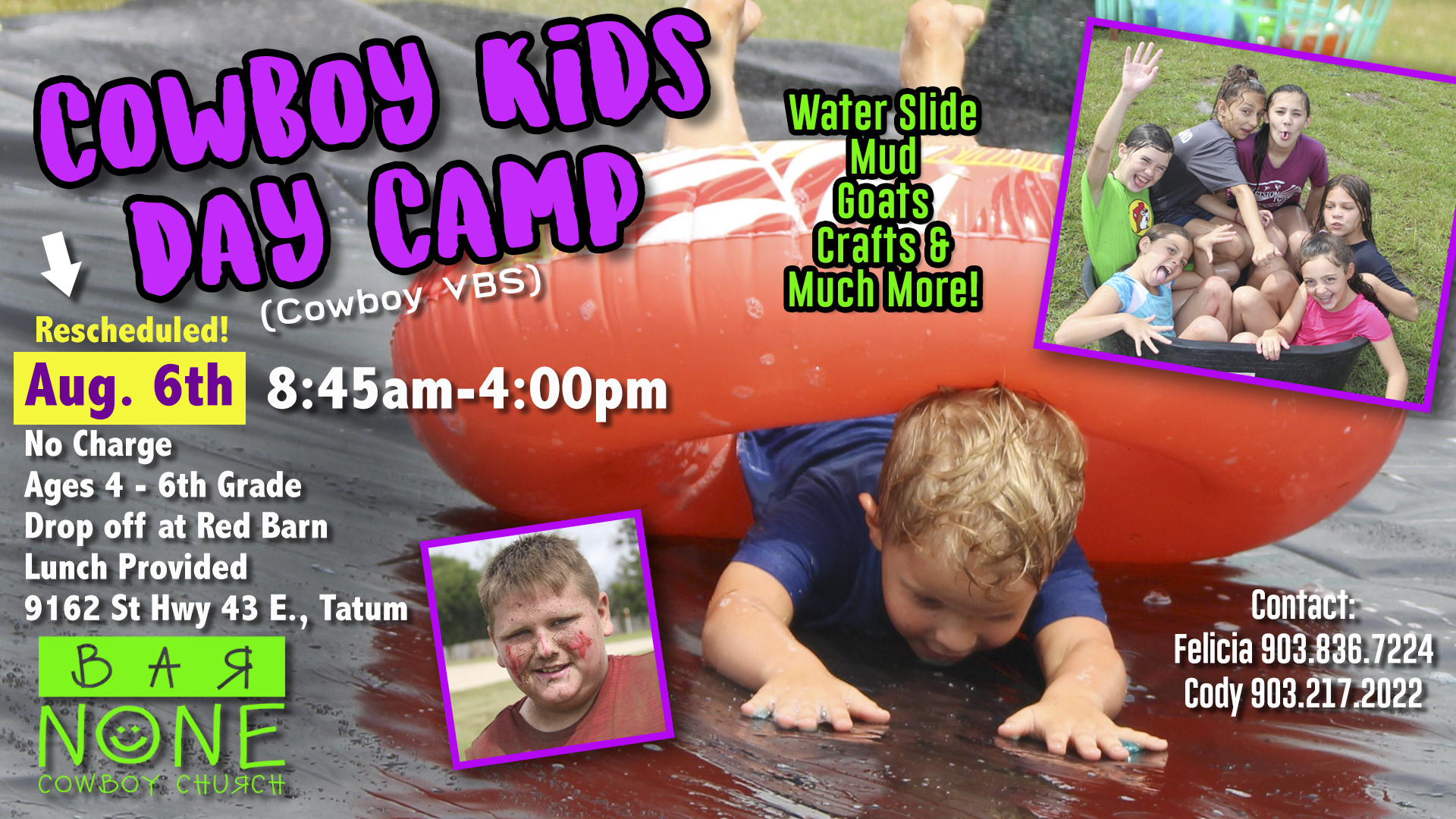 Parents, come check in your prek-6th grader for a day full of water, mud, livestock, and Jesus. Once your child is checked in, please feel free to go. We will feed lunch and snowcones.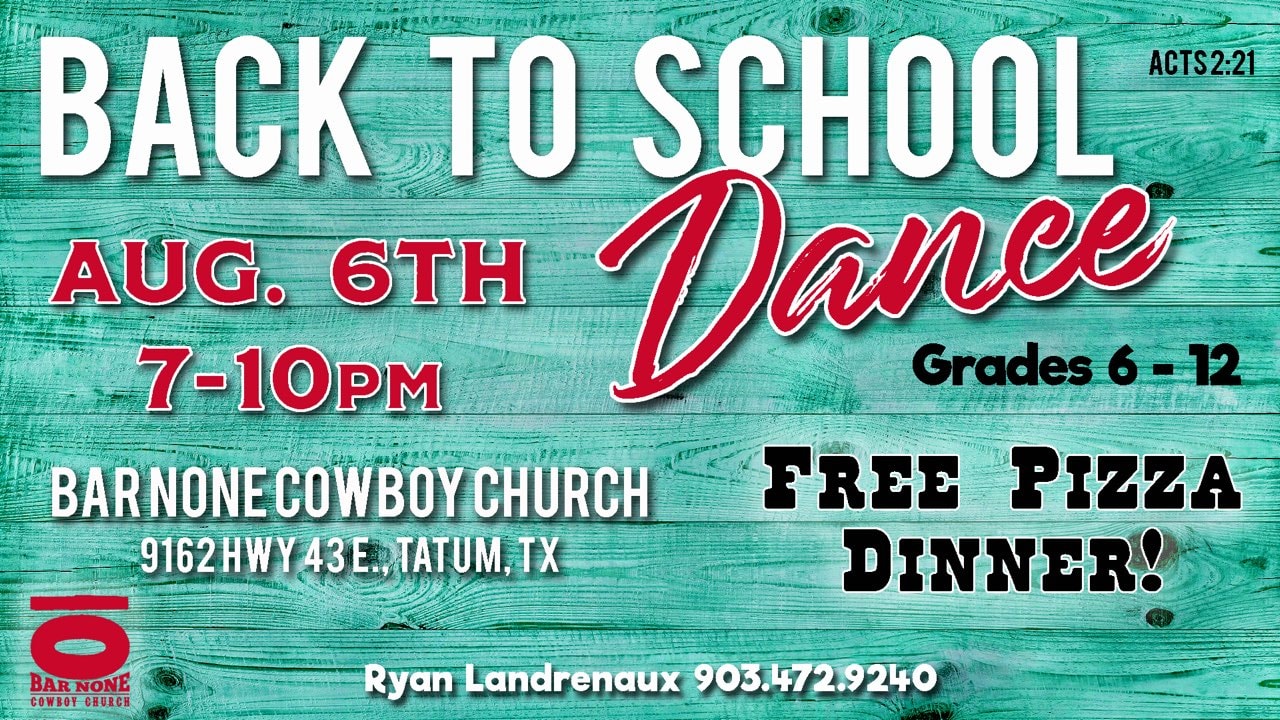 Bar None Cowboy Church Tatum, TX
9162 State Highway 43 E, Tatum
Grades 6-12
Supper will be provided: PIZZA
A night for the youth to hang out and fellowship along with a little dancing....they've been practicing their two step abilities.