1 event,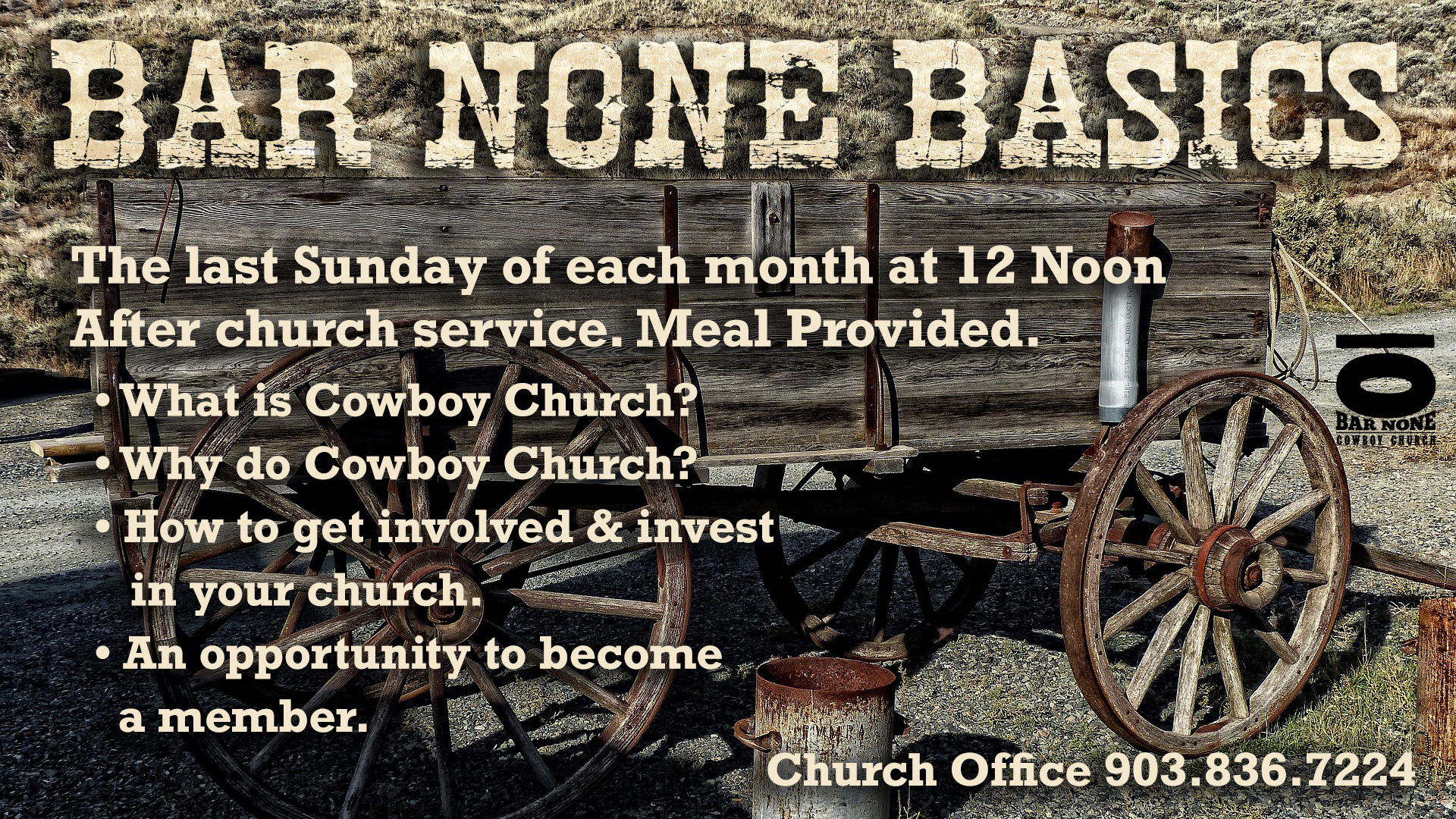 Our version of a new members class....a place to hear the details of the cowboy church and how we conduct business. It is the place to get connected in the ministry of Bar None and meet some of the leadership. Held after church in the kitchen area with a free lunch to go with it. […]
1 event,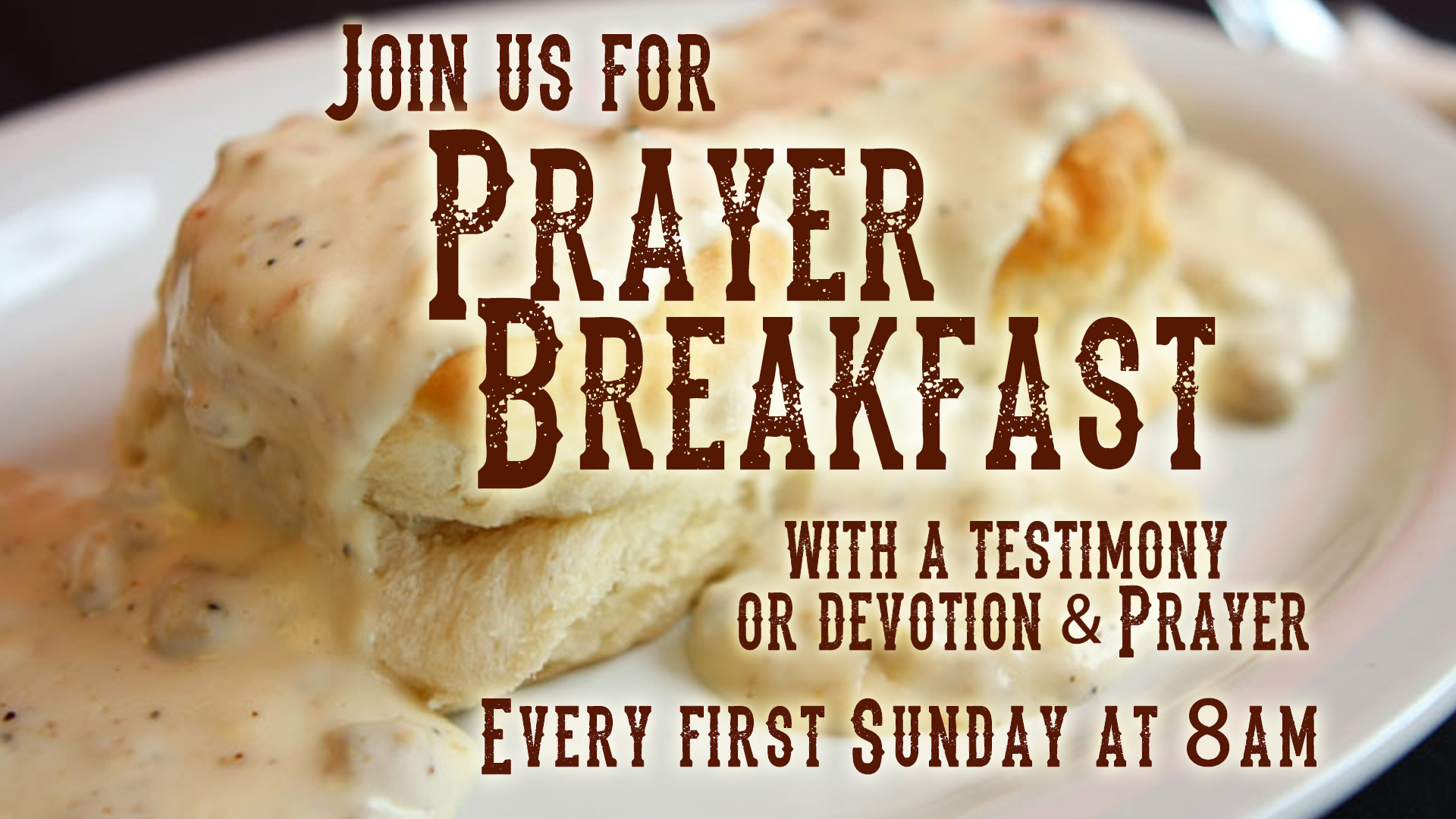 Join us in the kitchen area for a warm breakfast and the Word. Awesome place to fellowship and be lifted up.
1 event,
Bring your child, prek-6th grade, to experience a day of the birth of Christ and the Christmas story. From cookie decorating, gift giving, to lunch -- free.
1 event,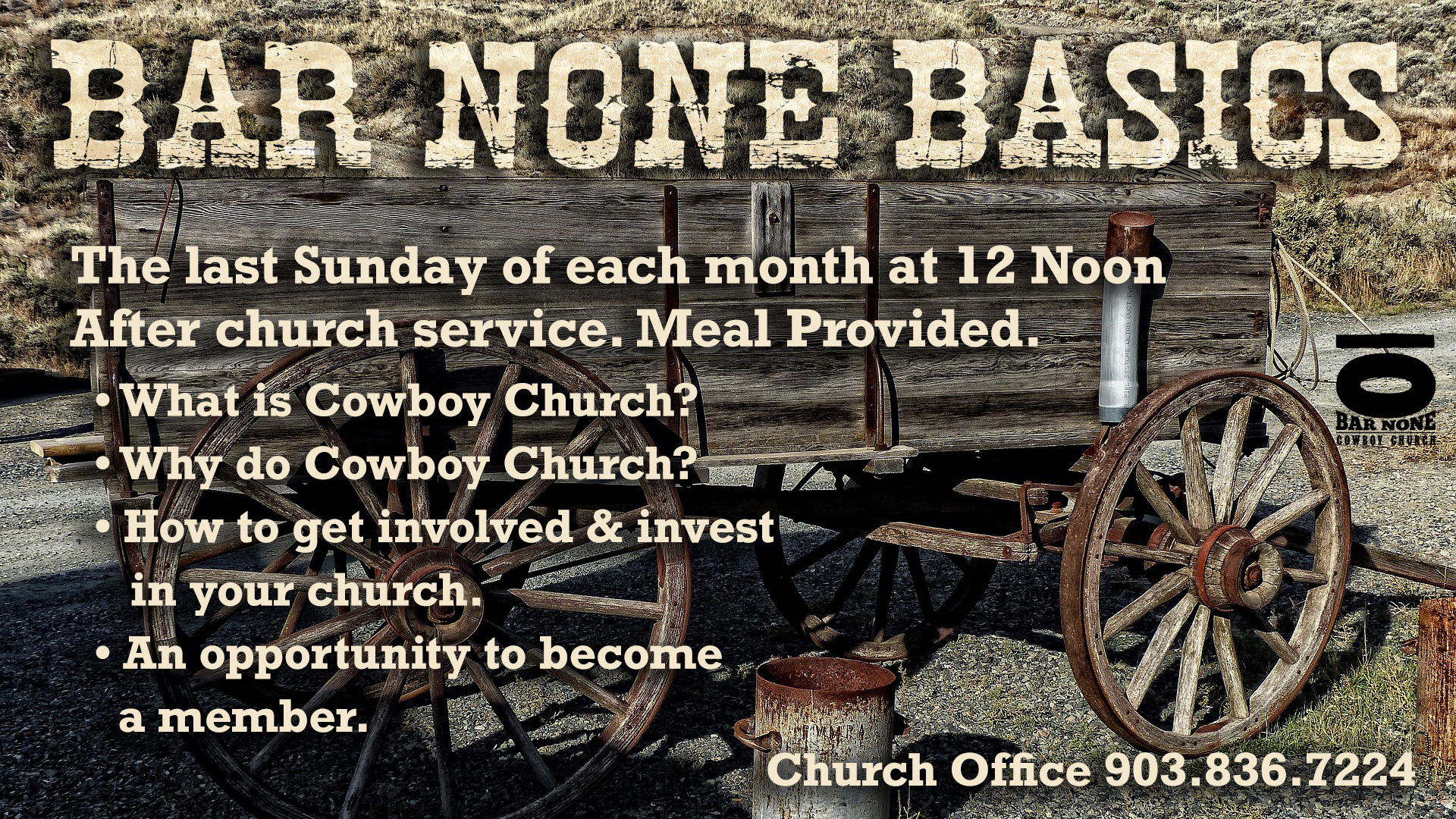 Our version of a new members class....a place to hear the details of the cowboy church and how we conduct business. It is the place to get connected in the ministry of Bar None and meet some of the leadership. Held after church in the kitchen area with a free lunch to go with it. […]