Cattle Dog Trials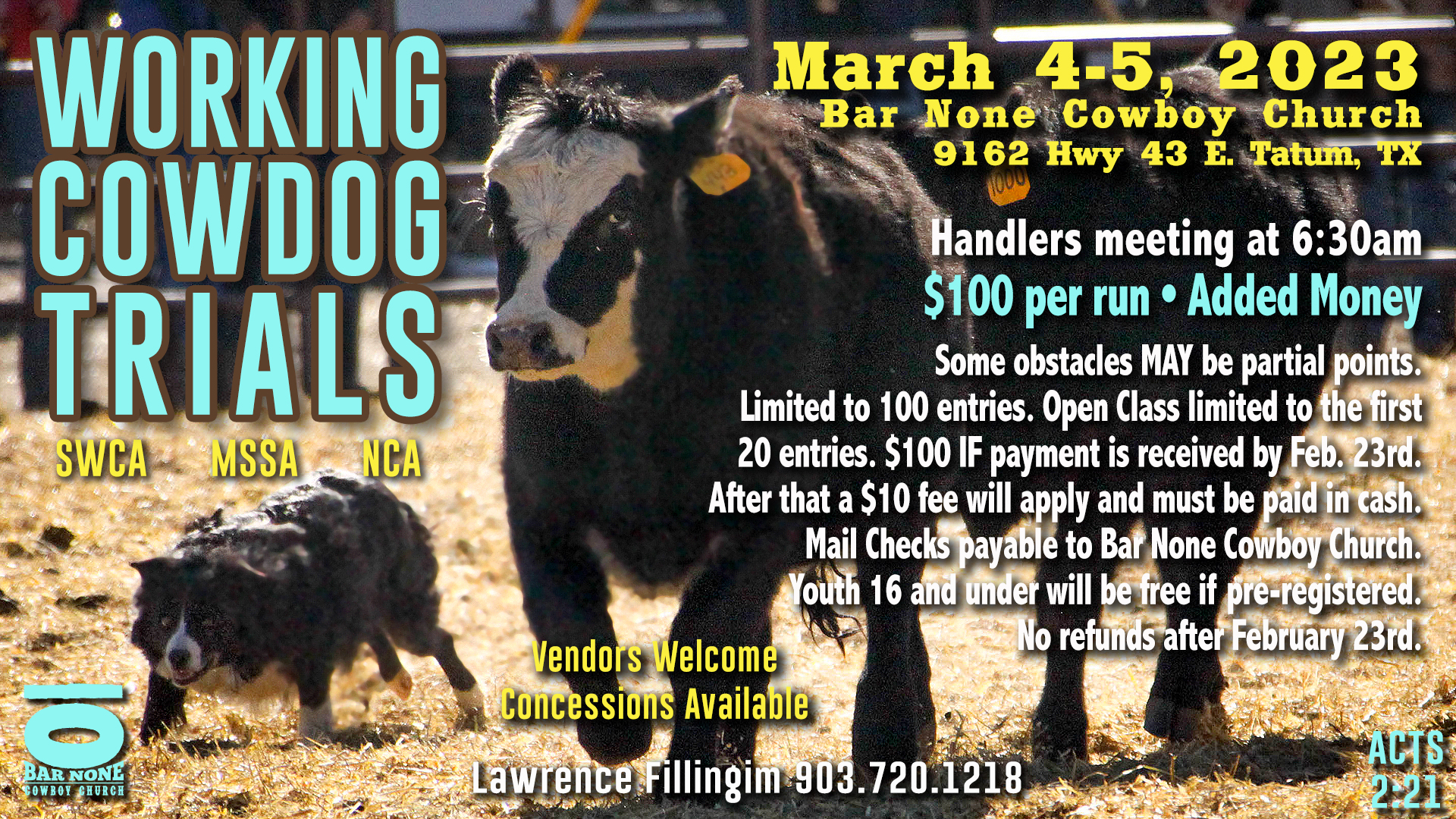 All trials are on foot. There are 5 classes: Open (limited to 20), Novice, Intermediate, Nursery and Ranch.
Contestants 16 and under who pre-register will be free.
$100 per run if payment is received by February 23rd. There will be a $10 fee if after the 23rd and must be paid in cash. No refunds will be given after February 23rd.